Emotional Design Psychology & Neuroscience [EDP]
Learn how to build emotionally-driven technology & campaigns
Classroom & Online Training
Companies that train with AlterSpark


Discover how to build emotionally intelligent websites, apps, content and campaigns based on psychology and neuroscience.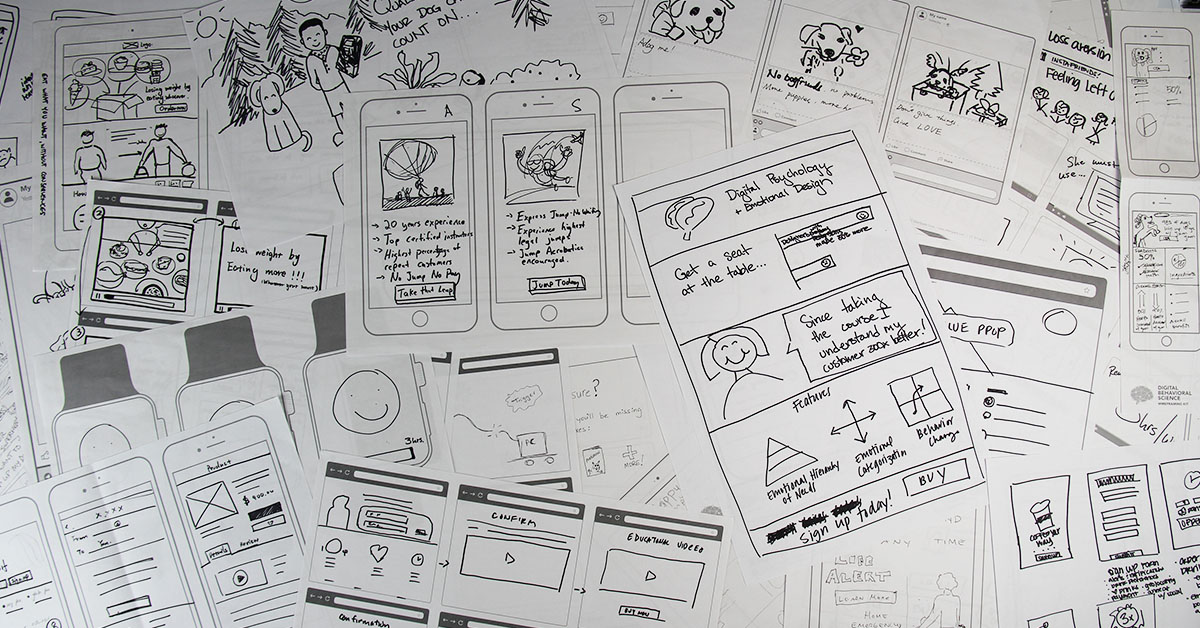 This class will transform your understanding of what emotions are, how they work and what shapes user decision-making and behavior.
The practical skills in this class focus on using emotional design strategies to fine-tuning your digital creative.
This workshop is for intermediate-to-advanced digital-media practitioners who are looking for deeper insight into the factors that shape user and consumer behavior.
We usually recommend taking DBC before this class, so check our course-selection advice on this course.
Skills and knowledge you'll gain
By the end of this workshop, you'll be able to:
Over 2 days, we'll cover:
Day 1
Intro to emotional design neuroscience
The emotion-behavior model
Sense perception & digital triggers
How users understand their digital experience
Cognitive schemas & intuitive design
How emotions work
Irrational decision making
Targeting habits v.s. intentional behavior
Mental energy & cognitive load
Designing within cognitive limits
Defining & classifying emotions
Mapping the spectrum of user emotion
Rapid tools for measuring emotional impact
Designing for emotions that drive behavior
Dopamine-targeted design strategies
Stress-based design & management strategies
Day 2
Designing for social emotions
Establishing authenticity & sincerity
Digital body language & facial expressions
Attachment anxiety & retention
Digital ownership & territory
Avoiding moral, disgust & fear backfires
Social hierarchy emotions
Design for pride & shame
Empowering & disempowering users
Digital respect & disrespect
Gratitude & flattery in design
Fairness & injustice in design
Engineering high & low-status products
Sex, love & parenting emotions
Reinforcement learning
Engineering emotional intelligence
Classroom vs. online editions
We offer this course in both classroom and online editions.
It's also available in team training too.
Here's how our classroom and online editions work.
 

Classroom

Online

Duration
2 days
10 hours of on-demand with 3-weeks LIVE-tutorials
Timing
9:00–17:00 with 1 hour lunch and two 15 min breaks
Self-paced, but during the LIVE term, schedule 3-4 hours per week for video lessons and 1.5 hours for tutorials
Instructional hours
13 hours, based on 6.5 hours of instruction per day
4.5 hours of the live ABD tutorials help you apply the lessons from EDP
Logistics

The workshop runs 9:00 am – 5:00 pm (but please arrive by 8:50 as we start at 9:00 sharp). There is a 15-minute break in the morning, an hour for lunch, and another 15-minute break in the afternoon.

We'll provide all the training materials, so you'll only need to bring a pen, some paper, and, if you'd like to participate in our live polling, bring a smartphone or tablet.

We'll grant you immediate access to the videos as soon as you register, plus access to the waiting room for the upcoming LIVE tutorials.

You'll have access to the lessons, and then we'll start the behavioral design process during the LIVE training term.
Classroom training kit
Training guide
Reference manual
Workbook
Behavioral design templates
Wireframe kit
Online training resources
On-demand video lessons
LIVE tutorial recordings
Wireframe kit (mini)
Behavioral design workbook
Closed community
Cheatsheets
Ensure this course is right for you
If you're interested in gaining a deep understanding of emotions and how they shape user behavior, then this class is for you.
You can take this class alone or as the complement to DBC, as they draw on different approaches to behavior change and focus on different hands-on skills.
The goal of this course is to deepen your understanding of what shapes user behavior from within, rather than using external behavior change techniques, which is what we cover in DBC.
For this reason, we do not recommend this course for beginners or people who are interested in learning foundational digital psychology. These groups will benefit more by taking DBC first.
Certification
After completing all modules, covering 13 hours of instruction over 2 days in class, or 3 weeks online, you will receive a certificate of completion.
If you wish to take the optional certification test to earn a "Emotional Design Psychology Certificate (EDPC)", this will also put you on track to earn the "Digital Behavioral Design Certificate (DBDC)".
Learn about your certification options.
Who this course is for
This class is suitable for:
Usability and UI/UX professionals
Graphic designers and interactive designers
Digital marketing and advertising specialists
Content strategists and web writers
Product marketing managers
Digital project managers
Health promotion specialists
Conversion optimizers & researchers
Entrepreneurs
Industries that will benefit
Our training attracts an eclectic blend of professionals from:
Technology firms, cloud services
Digital agencies, creative firms
Non-profit organizations
Government, health sector
Retail businesses, consulting services
Financial services, insurance
Media, gaming, entertainment
Telecommunications, infrastructure
Small businesses, freelancers, students
Academia, behavioral science, psychology
How students describe our training
I gained valuable insights that I can apply to landing pages currently in production. The context was very interesting, delivered in an easy to understand format and actionable.
Brian's expertise has given me not only additional tools to make my client's campaign more successful. It's helped me make my agency stand out in the world.
We marketers cannot do our jobs successfully without psychology knowledge. Brian shares current research and examples that can be used in creating more impactful interactive messaging.
Meet your instructor
Brian Cugelman, PhD
With an extensive career running online projects and studies for industry, non-profit organizations, governments and the United Nations, Dr. Brian Cugelman has been working as an online behavior change specialist since 1997.
If you'd like to learn more, read Dr. Cugelman's bio or see what he has to say about the workshop in his own words.
Have questions?
Email: team@alterspark.com
Call: +1 (888) 977-2055
Online registration
When you register for e-learning, you'll enroll in our student portal.
Classroom registration
The green registration buttons take you to Eventbrite, where you can order your ticket. After registering, you'll receive your ticket and all the logistical details.
Sold-out classes and waitlists
Our classroom courses sometimes sell out. If you can't get tickets because of a sellout, join the Eventbrite waitlist.
100% Satisfaction Guarantee
We're so confident you'll love our training, that we offer a 100% money-back guarantee to anyone who attends our classroom or online training and wishes to withdraw. For details, read our guarantees.
Secure registration
All online payments are processed securely by PayPal and Stripe. Plus we use 128-bit encryption on all digital properties, verified by Comodo.
We're proud to attract students from big name companies.
But we're prouder to help countless students, beginners, and pros from all over.
Terms, and conditions
All our workshops are subject to AlterSpark's Guarantees, Terms and Conditions. Please ensure that you read these before signing up.