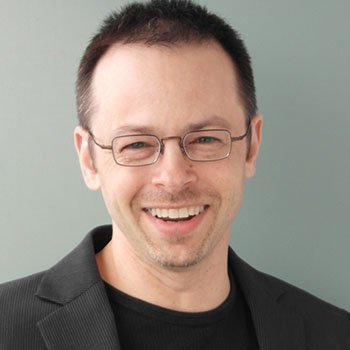 Brian Cugelman, PhD
Senior Behavioral Scientist
With an extensive career running online projects and studies for industry, non-profit organizations, governments, and the United Nations, Dr. Brian Cugelman has been working as an online behavior change specialist since 1997.
In 2006, Brian launched AlterSpark, with a focus on merging behavioral science with creative design and data science. Over the years, Brian has helped numerous companies and institutions measure and improve their online campaigns for greater understanding and measurable results.
Early on in his career, Brian was honored when the United Nations General Assembly recognized the outcome of his digital campaigning work. He has also acted as an expert advisor for the World Anti-Doping Agency, the Heart and Stroke Foundation, and the annual International Conference on Persuasive Technology.
High-level government officials from both the United States and Canada have invited Brian to educate their personnel. Pentagon officials invited Brian to present his research for their Cyber Influence Project and then cited his research in their strategy to counter online extremism. Government of Canada officials invited Brian to train their national web team and to run an educational session to digital media professionals and behavioral scientists across federal agencies. Additionally, Brian has been invited to train and advise Federal Government officials on using digital behavioral science to counter foreign threats to democracy. 
Brian obtained his PhD in Online Social Marketing with the Statistical Cybermetrics Research Group, a world-leading Internet research team specializing in large-scale online data science. He has published over 25 papers and studies for the United Nations, global institutions, and scientific peer-reviewed journals.
While completing his doctorate, Brian developed the scientific basis for his behavior change system, which he subsequently published in the world's top scientific e-health journal and then later adapted to a format that working professionals could quickly learn and apply.
Brian conducts workshops across North America, training individuals and teams—including those from the world's top companies and brands and from the highest levels of government. Check out his partial list of clients and testimonials on AlterSpark.com to see who has attended his training, as well as what they had to say about it.
Brian's philosophy is to make his training accessible to students and researchers, regularly donating scholarships to people who use technology to build a better world. Brian welcomes professionals from all disciplines, from beginners to some of the world's leading behavior change specialists, and especially those who are using technology to build a better planet.
email: brian (at) alterspark.com
phone: (888) 977-2055 ext 101
connect: |  |