Build, optimize and market psychology-driven products
Celebrating 12 years of training
Join our students, from beginners to pros in top companies.


Our educational program combines classes into training packages.
Online, you'll enjoy a mix of self-paced learning with LIVE group tutorials. This helps you quickly learn the core principles and hands-on skills.
In the classroom, you'll learn through a combination of lessons, design challenges, and experiential learning.
Courses
See the courses which we combine into training packages.
Classic Behavioral Science
Made fun and intuitive!
People learn better when they're having fun.
We've spent over 12 years optimizing our system to evoke curiosity, boost engagement, and help students appreciate why psychology matters.
Our scenario-based learning games help you develop judgment similar to a highly-qualified behavioral scientist.
While our behavioral design challenges will build your skills in using behavioral insights to build creative products.
Our training will transform your understanding of human nature and what it means to build amazing products. It may even change how you understand yourself.
Upcoming Class Schedule
LIVE online & Classroom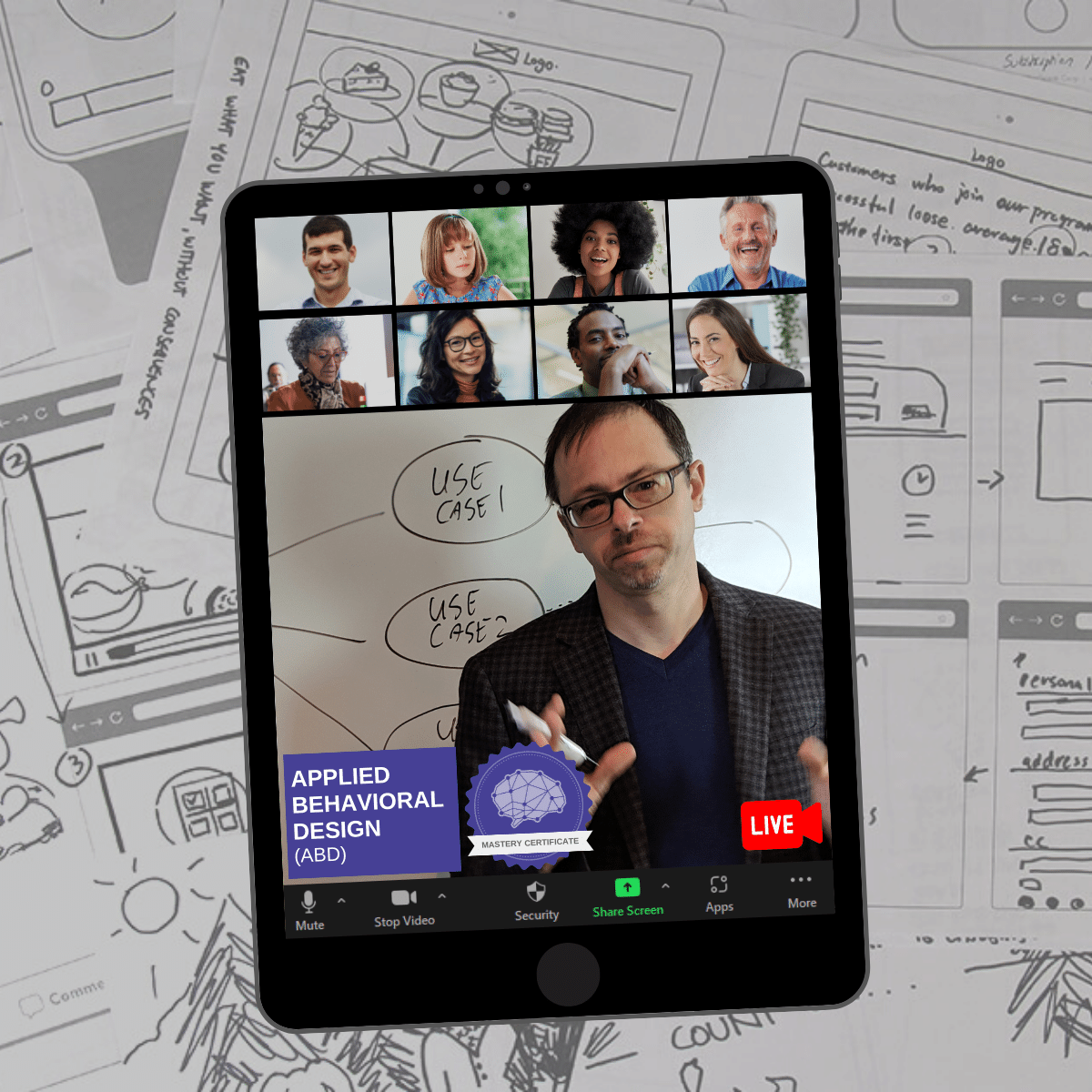 Join ABD with any online training package:
Learn More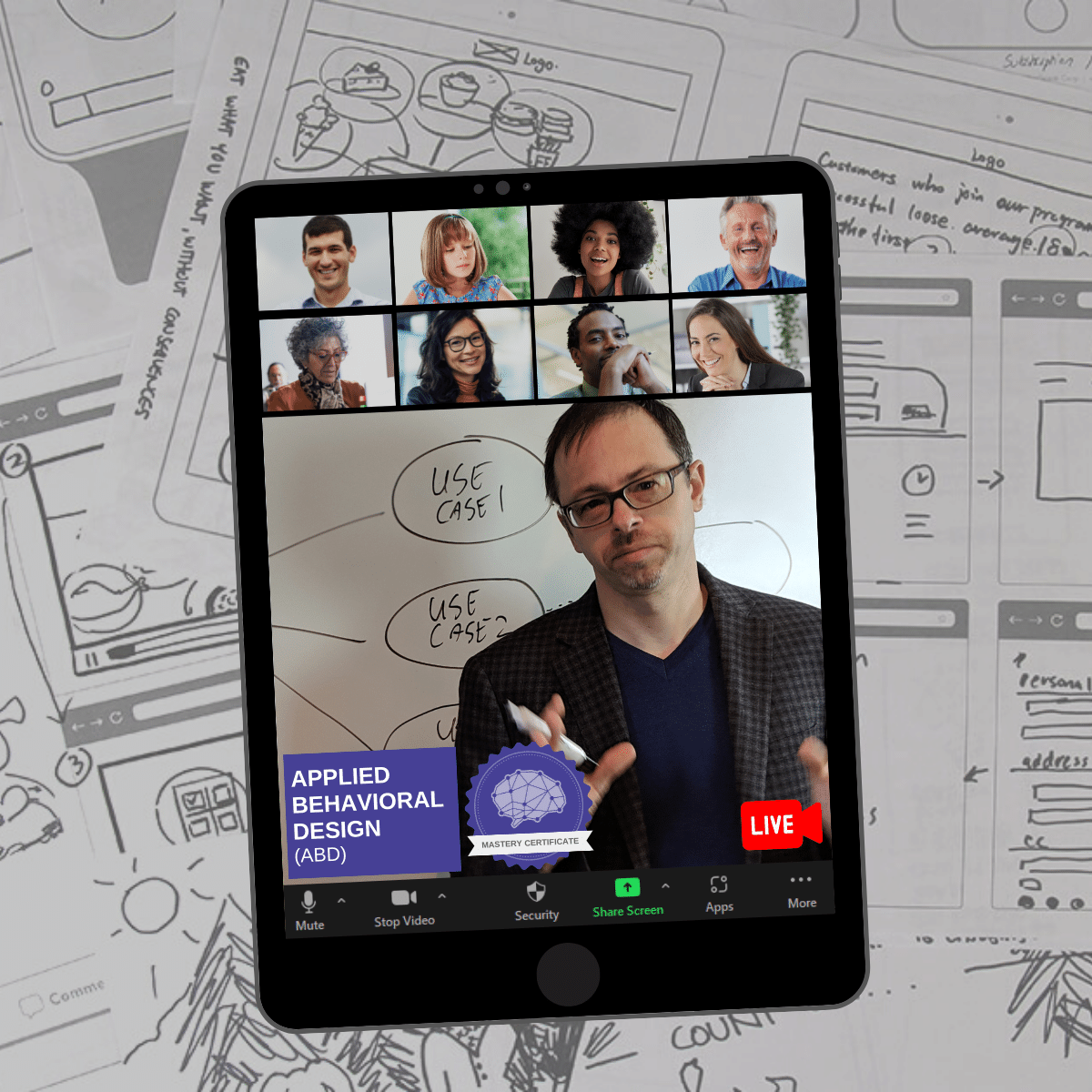 Join ABD with any online training package:
Learn More
We offer two types of certification, with a unique credential ID and URL that proves you met the criteria.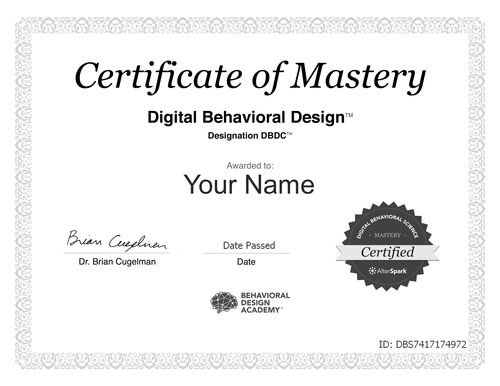 Certificates of Completion
Certificates of completion provide validation that you completed our training, issued automatically after verified course completion.
Certificates of Mastery
Certificates of mastery provide verifiable proof that you understand the key principles. Each course includes two attempts to pass the test.
Great workshop! ... We will start implementing some of the ideas in our projects.

Brian's workshop was great! Very informative and I look forward to any other workshops that will be coming up in the near future.
An invaluable course to understand and practically apply persuasive digital behavior principles and architectures. I will certainly be applying this knowledge to my work as an e-learning/UI designer.
I greatly appreciated the content and the research that went into producing this coursework. I can find ways to use it immediately to make my work more effective.

This workshop helped me to gain more insight into becoming a better UX designer. The page audits are tremendous and the toolkit is something I will use on a daily basis.

By providing a solid foundation in design principles from psychology and neuroscience, Brian empowers you to build more effective and efficient design solutions. Engaging, Informative, interactive and immensely valuable workshop for professionals at any level.
Join thousands who've completed our training
From beginners to pros in top companies