Behavioral Design
Training for Teams
Join our corporate & government clients:
Upskill your team
And build awesome products
Whether you're new to behavioral design or running an established nudge unit, we'll help your team at any stage.
Our approach blends university-grade content with interactive workshops for digital media teams.
This page describes our team training.
Reach out to learn more
Areas
Our training integrates four broad areas:
1. Understanding behavior change
We'll help your team understand user cognition, emotion, and behavior.
We blend psychology, neuroscience, behavioral economics, and more.
2. Building digital products & campaign
Your team will build new skills in applying psychology to technology.
We'll apply it to wireframing, content strategies, AI nudge algorithms, and more.
3. Optimizing products & impact
We'll help your team optimize their products.
We'll blend behavioral research with industry practices, like UX research, AB testing, predictions, and more.
4. Integrating the behavioral design process
We'll coach them through the behavioral design process.
Afterward, they can use our framework for future projects, giving long-term impact to our training.
Pick the spot between theory and practice
It's crucial to strike the right balance between theory and practice.
With too much theory, our training would feel dry and pointless.
But too much practice makes it feel like mindless dogma.
The right balance gives your team lifelong insight,
combined with practical skills.
Below are three formats, ranging from academic classes to hands-on workshops.
There are pros and cons with each format, so we'll need to discuss it.
Interactive classroom
Core theory with practice (1-5 days)
This style blends traditional lessons with interactive exercises, design challenges, and experiential learning.
We tailor the hands-on parts to your specific challenges to make it more engaging.
A good style if you want to prioritize knowledge and basic skills.
Educational mini-sprints
Core theory with more practice (1-5 days)
This style blends brief lectures with one or more products that we build over the class.
It's balanced between theory and hands-on design, making it a more energizing way to learn.
A great choice for teams that prioritize building over planning.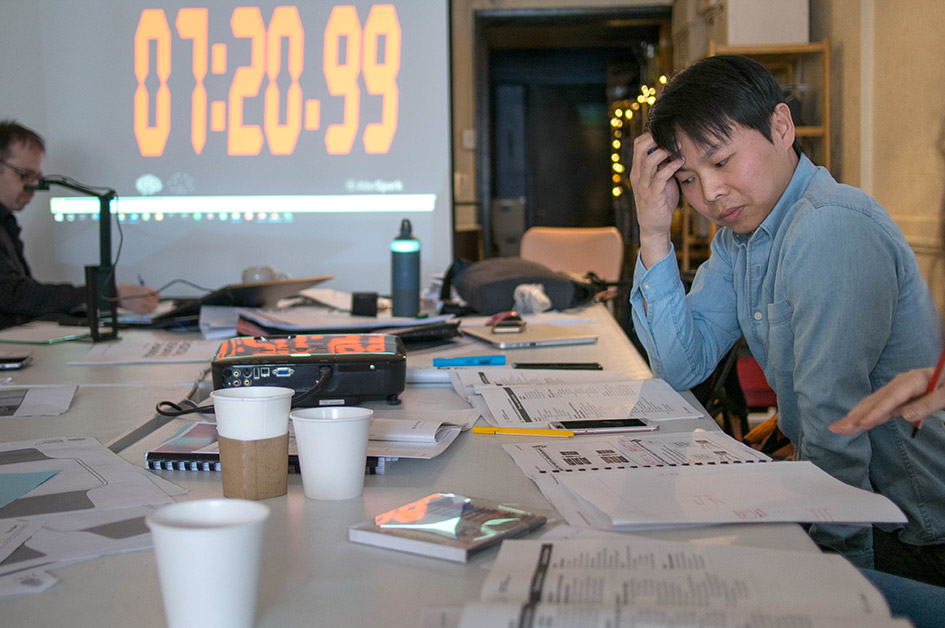 Behavioral design sprint
Light theory with practice (4-5 days)
This is a behavioral design sprint. We coach your team through our behavioral design process, with a focus on delivering a validated prototype.
A great choice if you want to deliver a psychology-inspired product, in a short timeframe.
Pick your educational topics
We use the most popular lessons from our 50-hours training program for most corporate teams.
However, we have another 50-hours of lessons for those seeking insight on in-depth topics.
Though we typically recommend our default content for most teams, see the list below if you're looking for specialized support.
Public courses (over 50 hours)
Psychology for Digital Behavior Change (DBC)
Emotional Design Psychology & Neuroscience (EDP)
Color Psychology for Behavioral & UX Design (CBX)
Applied Behavioral Design (ABD)
In-depth courses (over 50 hours)
Building psychometric segments and personas
Personalization engines, AI, and content strategies
Artificial intelligence and marketing automation
Auditing software for ethical and legal violations
Health behavior change edition of our training
Building a behavioral design career and firm
SPEAR personally system for insight and targeting
Prototyping web software with UML and data modeling (technical)
Research methods for online behavioral science (technical)
Training Materials
Your training kit may include any combination of the following resources:
Pre-training needs assessments
Curricula tailored to your goals
Training guides
Reference manuals
Step-by-step templates
Workbooks
Oversized wireframe kits
Oversized screenshot kits
Post-training certificates of participation
Behavioral design guide
Optional post-training tested certification
Segmentation and persona software
Behavioral insight reports on key personas
Scenario-based learning games for your challenges
We help behavioral science newbs and established nudge units
In the last decade, tech giants have scaled up behavioral science units.
Whether you're just starting or have an established nudge unit, here's how we can support you:
We have no experience applying psychology
We've helped many companies with limited experience to upskill their team and catch up to the competition.
We have some experience applying psychology
For clients with some experience, we usually help them fill gaps, extend their expertise, and coach new talent to help them build their careers in applied psychology.
We have an established nudge unit
For established teams, we often train their support staff and extend the knowledge/skills of staff who lack experience in applying psychology. They see us as the educators who keep their staff sharp.
Who Benefits From Our training?
Our training works best for teams of digital-media professionals
who work hands-on and those working in project management.
Our training is suitable for:
Usability & UI/UX professionals
Graphic designers & interactive designers
Digital marketing & advertising specialists
Content strategists & web writers
Product-marketing managers
Digital-project managers
Conversion optimizers & researchers
Behavioral scientists without a digital media background
What Our Corp Participants Say
This workshop helped me to gain more insight into becoming a better UX designer. The page audits are tremendous and the toolkit is something I will use on a daily basis.

Great workshop! … We will start implementing some of the ideas in our projects.

I greatly appreciated the content and the research that went into producing this coursework. I can find ways to use it immediately to make my work more effective.

Pick your hands-on deliverables
Our corporate training works best when we build products for your organization while completing the training.
It makes the lessons more relevant, helps us better focus on your needs, and boosts learning outcomes.
This is optional, but if you'd prefer to build products in the class, here are common deliverables:
Optimize your digital products
With this approach, we'll optimize a range of products across your organization for greater impact.
Depending on the products, we'll curate the lessons around the psychological models appropriate for those specific challenges.
A good approach for beginners, drawing on classic behavioral science and applied psychology.
By the end, you'll have a suite of design specs ready for the next step.
Optimize your conversion funnel
With this approach, we'll map your main conversion funnels and user journeys.
In the class, we'll identify problems at each step, build psychology-inspired solutions, and develop new mocks that we'll test through design battles.
A good approach for classes with enough time to reach more advanced subjects, particularly stage-based psychology.
You'll have specifications ready for conversion rate optimization tests and the next step in your production pipeline.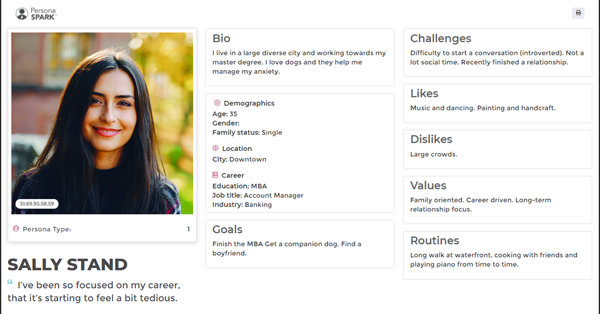 Build psychometric segments and personas
For this approach, we'll extend your segments and personas with psychometric data and behavioral insights.
This deliverable fits best with our emotional design and neuroscience content.
Your team will learn to take an extreme user-centered design approach.
Sprint-out a behavioral prototype
This is our most hands-on format, where we'll guide 5-10 of your staff through a behavioral design sprint. By the end of the sprint, you will have a mature, and user-validated prototype.
This deliverable follows our behavioral design process, which you can also use in any future projects.
Pick your delivery format
We deliver training with LIVE online groups, self-paced learning, and in-person classes.
Our most effective online format blends self-paced learning with LIVE group classes.
We're flexible.
Whatever works for your team, probably works for us.
Training fees
Our educational fees are transparent and straightforward.
We charge based on the number of participants and days, with roughly 10-students as our minimum.
Group training rates start 25% below our public rates and decrease as enrollment increases.
We developed our training program to accommodate customization. For this reason, all customization, planning, and the development of scenario-based learning games or design challenges are free. If you require new content, we can discuss that.
Travel is charged at cost.
We cut 10% for non-profit and social purpose organizations.
Have Questions?
Reach out.
We'll schedule a time to talk.