Color Psychology for UX & Behavioral Design
FREE 12-Week Course
LIVE & On-demand | 23 May – 15 Aug 2023
About this class
Learn how to build harder-hitting digital products, campaigns, and brands with color psychology.
This 12-week class combines weekly lessons and LIVE tutorials, online support, and a visual design toolkit.
Our lessons will help you understand the physics, neuroscience, and psychology of color through intuitive, visuals lessons.
To help you internalize the content, join the LIVE tutorials for discussions, experiential exercises, and how-to sessions on building behavioral science inspired websites, apps, and marketing content.
This course is for UX, product, and interactive designers. It's also for behavioral designers and scientists, looking to sharpen their digital psychology edge.

12-Week Schedule
The tutorial dates are fixed, but we expect the module start/stop dates will shift based on student feedback.
| | | |
| --- | --- | --- |
| WEEKLY MODULES | VIDEO LESSONS | TUTORIAL DATES |
| 1. Behavioral design & the color psychology toolkit | 23-29 May 2023 | 30 May 2023 |
| 2. Light and color physics made simple | 30-May –  5 Jun 2023 | 6 Jun 2023 |
| 3. Interactive exercises | 6-2 Jun 2023 | 13 Jun 2023 |
| 4. Color systems & technology | 13-19 Jun 2023 | 20 Jun 2023 |
| 5. Solar cycles and healthy light | 20-26 Jun 2023 | 27 Jun 2023 |
| 6. Controlling user attention | 27 Jun  – 3 Jul 2023 | 4 Jul 2023 |
| 7. Designing instant comprehension | 4-10 Jul 2023 | 11 Jul 2023 |
| 8. Data visualization color principles | 11-17 Jul 2023 | 18 Jul 2023 |
| 9. Neurobiology of color and emotion 1 | 18-24 Jul 2023 | 25 Jul 2023 |
| 10. Neurobiology of color and emotion 2 | 25-31 Jul 2023 | 1 Aug 2023 |
| 11. Emotional design color strategies | 1-7 Aug 2023 | 8 Aug 2023 |
| 12. Conscious behavior | 8-14 Aug 2023 | 15 Aug 2023 |
| Close. Trustworthy brands | 14-21 Aug 2023 | 22 Aug 2023 |
LIVE Tutorials in Zoom
Dates: 30 May to 15 Aug 2023
Days: Tuesdays @ 13:00-14:00 EST *
Platform: Zoom
Weekly video lessons in YouTube
Dates: 23 May to 14 Aug 2023
Times: Usually 13:00 with some variation
Platform: Brian's YouTube channel
Who should attend
UX Designers
Product Designers
Behavioral Designers
Interactive Designers
Data Scientists & AI lovers
How this class works
This class runs across multiple platforms and consists of weekly video lessons and live tutorials. Students will receive feedback in both the video lessons and tutorials. We will upload the visual design toolkit just before the start date, and students can stay connected on our school page on LinkedIn and Twitter.
Here are the details for each component of the class:
1. Weekly video lesson on YouTube
During the term, we will launch weekly modules with weekly lessons on Brian's YouTube channel. We will finalize the publishing schedule after discussing this with the class.
2. Weekly LIVE tutorials in Zoom
Our LIVE tutorials take place in Zoom, lasting one hour, with open discussions after. These tutorials reinforce the video lessons with interactive exercises, learning games, psychometric color studies, and other fun activities. Dr. Cugelman prefers a noisy class, so keep your camera and mic on. And if you have any questions, comments, or design challenges, we hope to hear from you.
3. Personal feedback and support
Feel free to add your thoughts or questions on the lessons in the comments section. However, to keep this training manageable, Dr. Cuglman needs to focus on the topic that we're currently covering. So if you're keeping up with the schedule, we'll make responding to you a priority. There's some flexibility here, but in general, we'll prioritize responding to video lessons in the first 7-days after publishing.
4. Design resources
There is a toolkit of design resources that comes with this class. However, just before the term starts, we will upload the latest edition of our toolkit. We'll notify everyone when this happens.
5. Official class announcements
Dr. Cugelman prefers to tailor each term to students. Also, this is a new training format, so we expect to adjust it along the way. For this reason, please monitor or subscribe to our official channels for class updates in LinkedIn and Twitter.
Applications
Apps
Websites
Marketing
Algorithms
Accessibility
Neurotechnology
Data visualization
Information architecture
Light-emitting technologies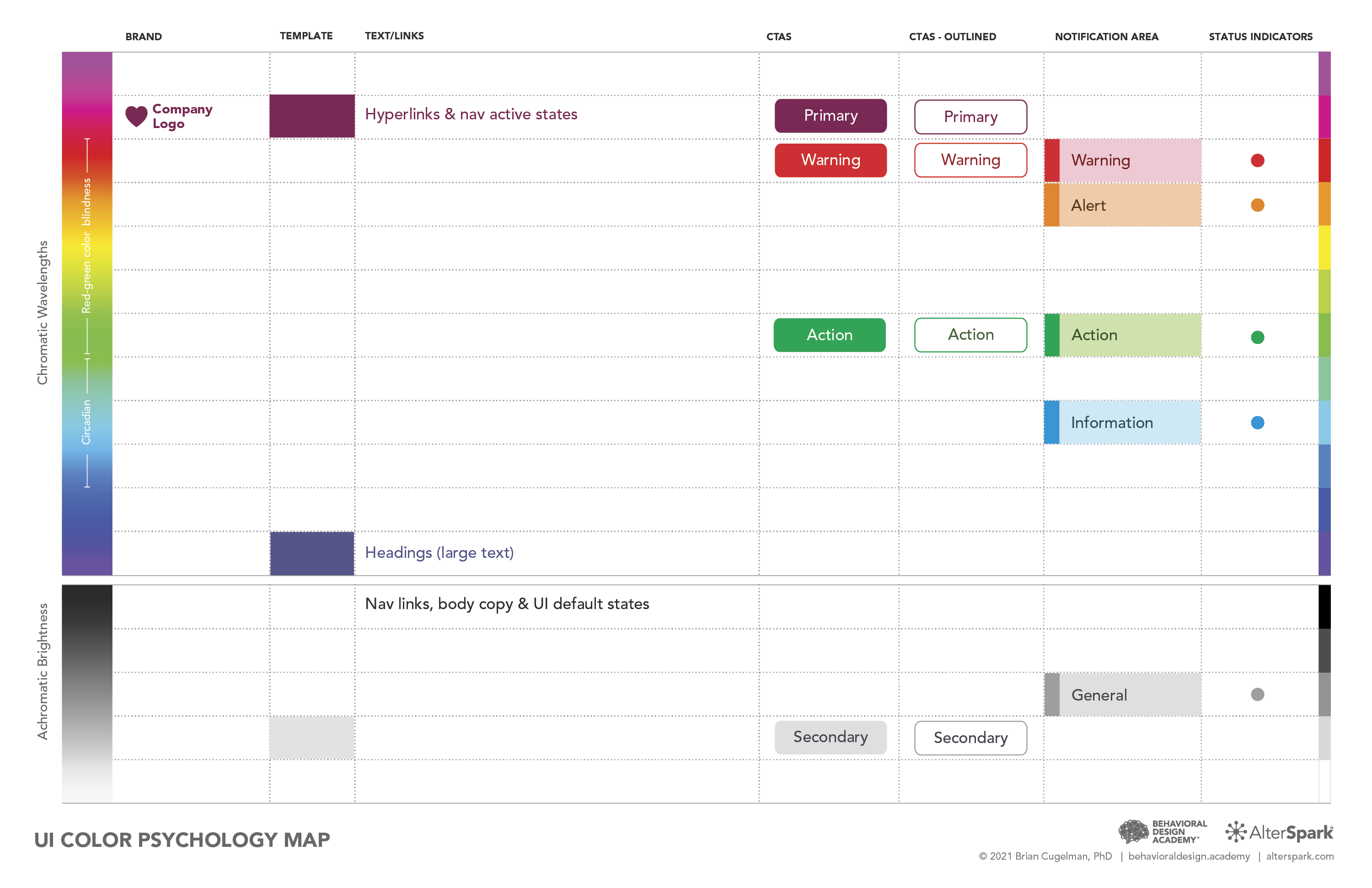 Meet your presenter
Brian Cugelman, PhD
With an extensive career running online projects and studies for industry, non-profit organizations, governments and the United Nations, Dr. Brian Cugelman has been working as an online behavior change specialist since 1997.
Connect with Brian, your instructor:
https://www.linkedin.com/in/cugelman/
Enroll Now FREE
To enroll, follow these 3-steps.